m

Line 10:
Line 10:
 

|body =

 

|body =

 

<div style="text-align:center; font-size:16px;">

 

<div style="text-align:center; font-size:16px;">

−

Founded in May of 2013, this community was created by the fans, for the fans, and is dedicated to housing a useful and informative database for all subject matter related to the Disney animated series ''[[Star Wars Rebels]]''.<br />Our goal is to collaborate with other fans in order to build a reliable, accurate resource with as much detailed information about episodes, characters, and story elements as possible. All are welcome to [[Special:UserSignup|join in]] and contribute here, so long as edits are constructive, discussions are positive, and both are relevant to this series.<br /><br />For more information about how you can get started here, please check the "[[Star Wars Rebels Wiki#Help|How Can I Help?]]" section below. If you need any help feel free to contact our [[Star Wars Rebels Wiki:Administrators|Admin team]].<br />Thanks for stopping by!</div>

+

Founded in May of 2013, this community was created by the fans, for the fans, and is dedicated to housing a useful and informative database for all subject matter related to the Disney animated series ''[[Star Wars Rebels]]''.<br />Our goal is to collaborate with other fans in order to build a reliable, accurate resource with as much detailed information about episodes, characters, and story elements as possible. All are welcome to [[Special:UserSignup|join in]] and contribute here, so long as edits are constructive, discussions are positive, and both are relevant to this series.<br /><br />For more information about how you can get started here, please check the "[[Star Wars Rebels Wiki#Help|How Can I Help?]]" section below. If you need any help feel free to contact our [[Star Wars Rebels Wiki:Administrators|Admin team]].<br />Thanks for stopping by!</div>

 

}}

 

}}

 

<br />

 

<br />
---
Revision as of 00:07, 20 February 2016
Welcome to the Star Wars Rebels Wikia
Founded in May of 2013, this community was created by the fans, for the fans, and is dedicated to housing a useful and informative database for all subject matter related to the Disney-Lucasfilm animated series
Star Wars Rebels
.
Our goal is to collaborate with other fans in order to build a reliable, accurate resource with as much detailed information about episodes, characters, and story elements as possible. All are welcome to
join in
and contribute here, so long as edits are constructive, discussions are positive, and both are relevant to this series.
For more information about how you can get started here, please check the "
How Can I Help?
" section below. If you need any help feel free to contact our
Admin team
.
Thanks for stopping by!
Star Wars Rebels Characters
Featured Videos
Introducing:
Help
How can I help?
We are currently housing
2,149
articles, and
9,087
files.
We need YOU to help us expand and add articles to this wiki!

For starters, please sign up to create a FREE personal account, or log in if you already have one.
---
---
If you're new to Wikia, please use the above links to get started. If you already have editing experience, and you have an article relating to Star Wars Rebels to contribute, use the box below to create it: <createbox>width=30</createbox>
If you're looking to help with cleanup, you can start here:
---
---
Check out the
community portal
to see what the community is working on, to give feedback, or just to say hi.
Featured Article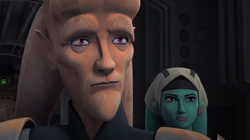 Cham Syndulla was a male Twi'lek who fought as a freedom fighter on his homeworld of Ryloth during and after the Clone Wars. He was the father of Hera Syndulla.
From the Community
User Blogs
fnaf is about a family called the afton family there is clara the mom wiliam the dad mike the oldest child l iz the middle child and chris the youngest. here is some info about the acton family. firs…
I'm the second person to earn the "A New Hope" Badge! Contributing to the wiki every day for 365 days!
Hello there! Have you been ever wondering how Obi-Wan beated Maul so easly? Well, I say it's time we find out. Illuminati style.
See more >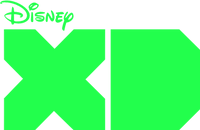 Community content is available under
CC-BY-SA
unless otherwise noted.